Our company has been serving the needs of Spartanburg county home sellers since 2003 and have sold and purchased hundreds of Spartanburg homes during that time.  The company is led by Rob Turchetta and well-funded by investors so we can ALWAYS follow through on our commitment to you.
"My passion for the real estate business is meeting other human beings going through different life stages and challenges.  Some I have been through already and some may be coming down the road for me.  Either way the sense of beauty of humanness behind every real estate transaction makes me grateful to be at least a small part of everyone's life."  – Rob Turchetta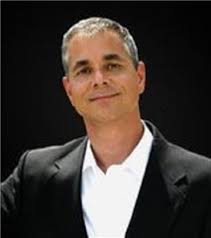 There are two main differences between us and other home buying companies.
1)     We are a faith based company committed to treating you with respect, honestly, and transparency so you understand our offer which is routinely higher than other companies
2)     While other companies say they offer more, we most often DO OFFER MORE.  Our research has found that almost every time another Home Buying Company paid more than us is because they made a mistake valuing the (after repaired) home.
Our company core values are consistent with how we strive live our life
⇒​    Be Grateful for the Opportunity to Serve
⇒     Always Follow Through on our Commitments
⇒     Create a genuine and empathetic experience
We Understand There are Many Reasons You May Want to Sell
We understand the importance of selling your home fast and easy at a fair price.  Many homeowners in Spartanburg and throughout the Upstate have benefited from our dedication to serving the communities we live and work in. Here are some of the situations we routinely help clients with in Spartanburg:
·         Inherited a House
·         Tenant Trouble
·         Mooching Relatives
·         Too Many Repairs
·         Facing Foreclosure
·         Bought Another House
·         Need Cash For Something
·         Never Wanted to Landlord
·         Downsizing
·         Don't Want to use a Realtor
·         Fire Damage
·         Divorce
·         Military/Job Transfer
·         Code Violations
·         Just Don't Need the House
How We Work With Homeowners
If you have any questions about how we work, what the process of selling a house is, having us help you avoid foreclosure, or just want to learn more about us… don't hesitate to contact us anytime!
Owner Financing: Benefits for Spartanburg Home Sellers
Higher Sales Price – When a seller offers owner financing, the seller may be in a position to command full asking price or more.
Avoid Appraisal Concerns – In today's market it is not uncommon for homes to appraise for less than what the sellers owe on them. Sellers who offer owner financing do not face the need for the home to appraise for the full sales price as it does with traditional financing.
Tax Breaks – The seller might pay less in taxes on an installment sale, reporting only the income received in each calendar year or potentially putting off any taxes until the home is paid in full.
Monthly Income – Payments from a buyer may increase the seller's monthly cash flow, which gives the seller more spendable income each month.
Higher Return – Owner financing rates of interest are typically higher than what a seller may earn in a money market account or other low-risk type of investment.
Shorter Listing Term – Owner financing will often attract a different set of buyers willing to overlook issues that traditional buyers may be concerned by. If a property is not selling under conventional methods, offering owner financing may help a home stand out from the crowd in any market. Owner financing is the one of the best ways to move less appealing properties that might otherwise go unsold.
Is Owner Financing Right for You? Call

864-909-6991
Call Rob at 864-909-6991 to discuss your specific situation and your home preference needs today, or send us an email below.